INTERACTIVE KEYNOTE ADDRESS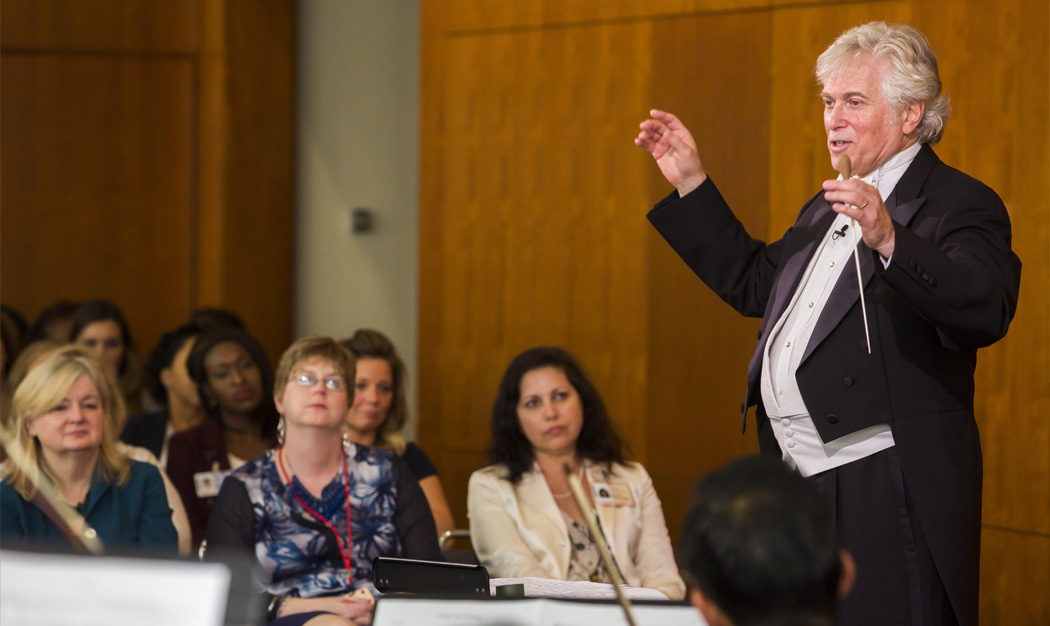 The Music Paradigm keynote speech is a useful option in situations when a live orchestra may not be possible. Maestro Nierenberg creates each customized speech by selecting video excerpts from past Music Paradigm sessions and other resources that address the specific opportunities and challenges your organization faces. Highly interactive, with ample opportunities for discussion, the participants find themselves drawn to useful insights that can quickly be applied to their workplace.
LEARN MORE ABOUT HOSTING AN INTERACTIVE KEYNOTE FOR YOUR EVENT.